As homeowners, we invest a lot of time and energy in important projects to improve the overall function and beauty of your home. From kitchen remodels, to planting beautiful flower beds and trees, there is never a dull moment for a homeowner with a dream. One home improvement job that many homeowners may neglect is outdoor lighting. Landscape lighting not only improves the security and safety of your home at night, but it also highlights beautiful features of your home and adds value to your property. Well Groomed Lawns is dedicated to providing you with the best outdoor lighting solutions for your Florida landscape.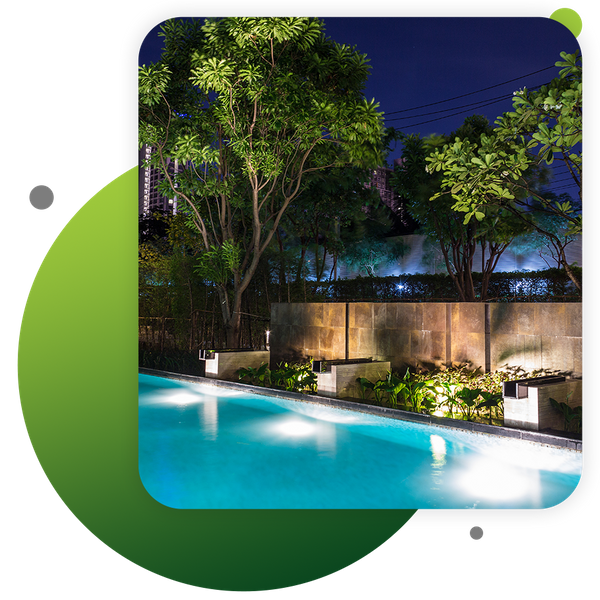 Enhance Your Outdoor Space With Lighting
Strategically placed outdoor lighting can bring out the best in your home's property and lawn. Having professionally installed landscape lighting can drastically enhance your home's curb appeal in the neighborhood. Without landscape lighting, your beautiful landscaping features including your flower beds are lost! Don't let all your hard work go unnoticed! Outdoor lighting can bring out the best features of your property's architecture and landscaping.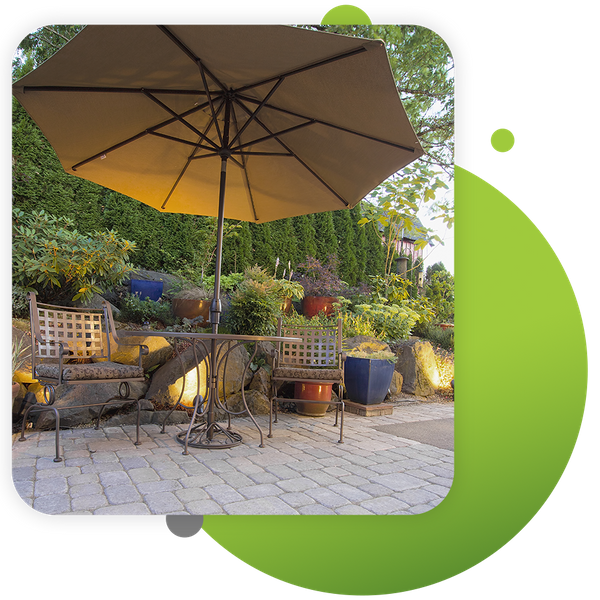 Coastal Source Landscape Lighting
Coastal Source Landscape Lighting is our most popular choice in outdoor lighting options. This is a premier type of lighting fixture that will never rust or corrode shut. With available flush mounts and tree mounts, Coastal Source Landscape Lighting fixtures offer immense flexibility and ultimate lighting options.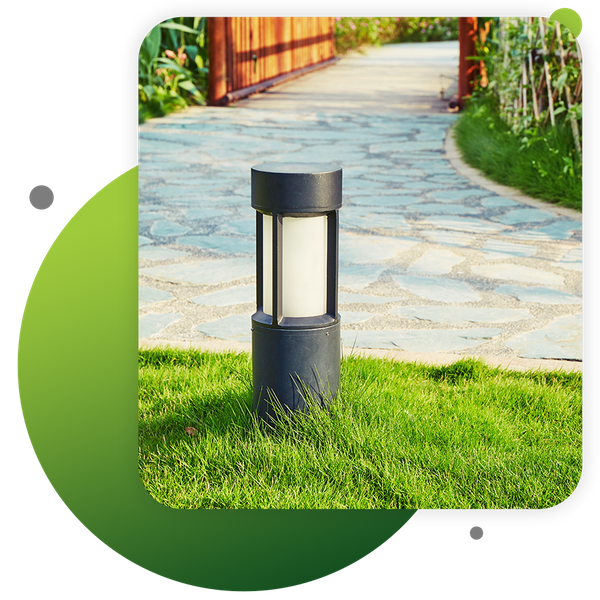 Certified Design Team
No matter the layout of your home's outdoor landscaping, our certified design team will work with you to come up with a lighting solution that not only meets your needs but also your budget! Request a quote today to see what Well Groomed Lawns can do for you!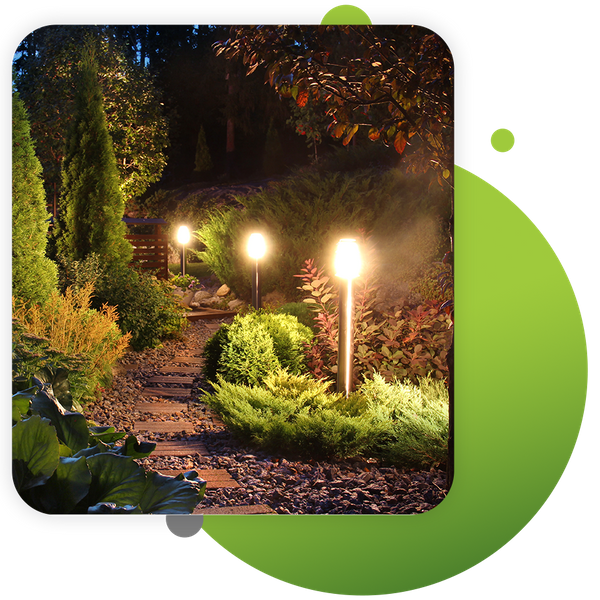 High-End Design & Professional Installation
You can trust the experts at Well Groomed Lawns for high-end designs and professional installations for your Florida lawn. We treat your home as our own, enhancing its features with our beautiful, professional landscape lighting solutions. With transparent estimates and a lifetime warranty, your landscaping dreams can become reality.
READY TO GET STARTED?
Well Groomed Lawns has more than 15 years of experience in the field of landscaping. We are dedicated to enhancing your home's value with beautiful, professional landscape lighting solutions.